STAFF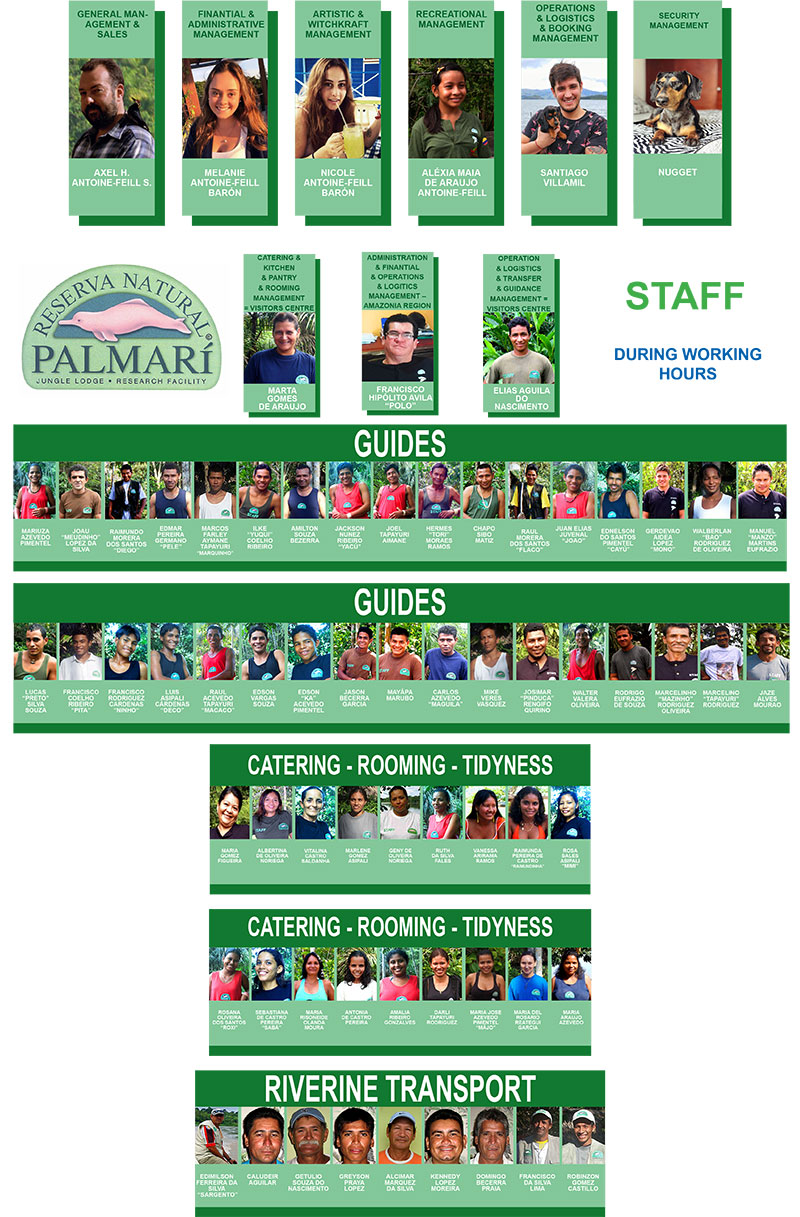 STAFF CARTOON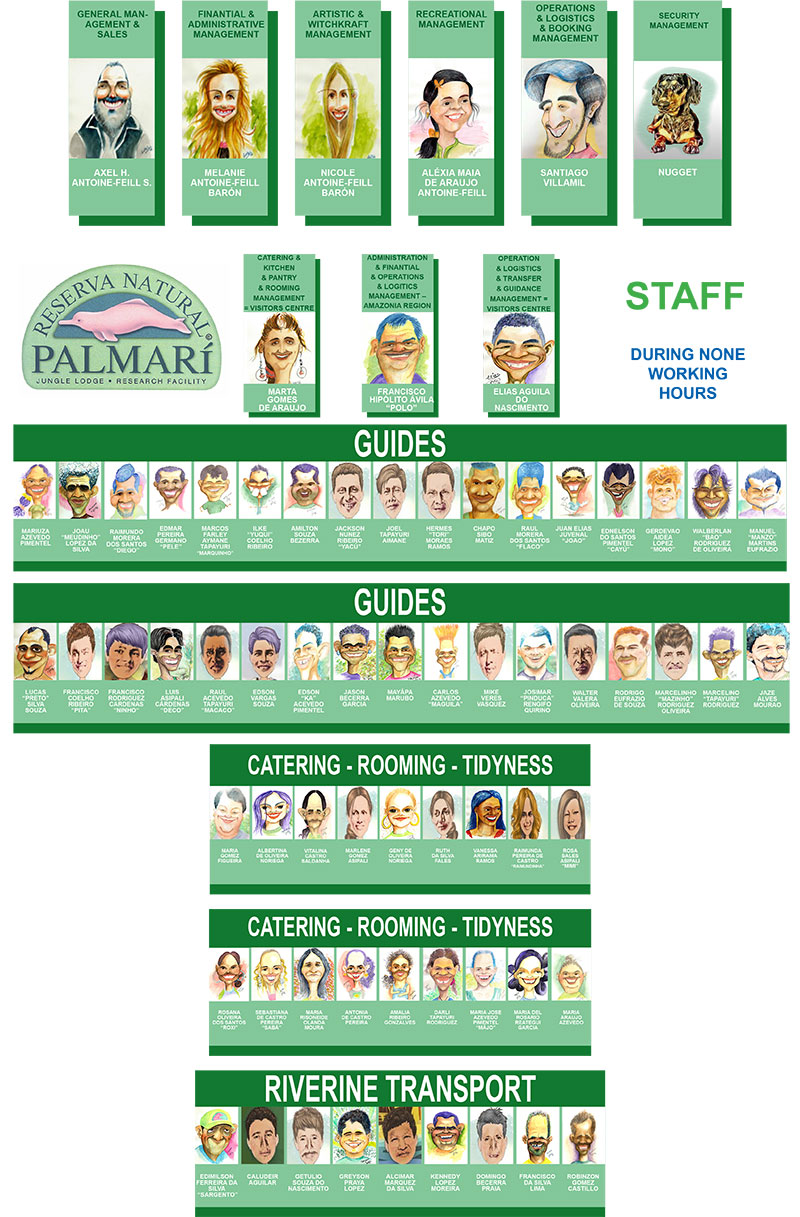 FUNCTIONAL LAY-OUT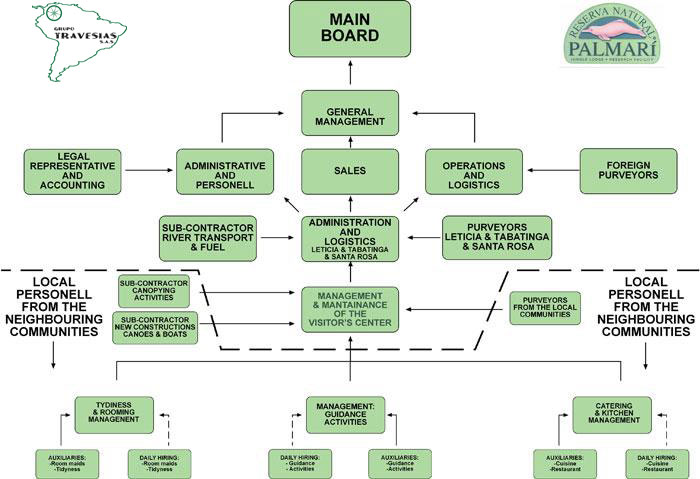 LAND TITLE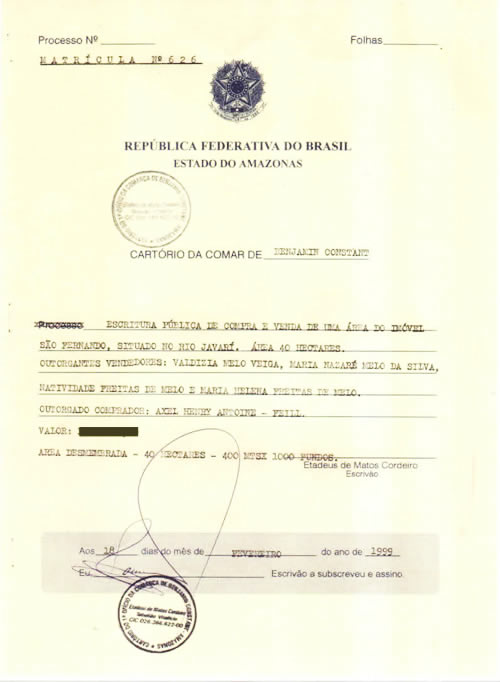 LICENSES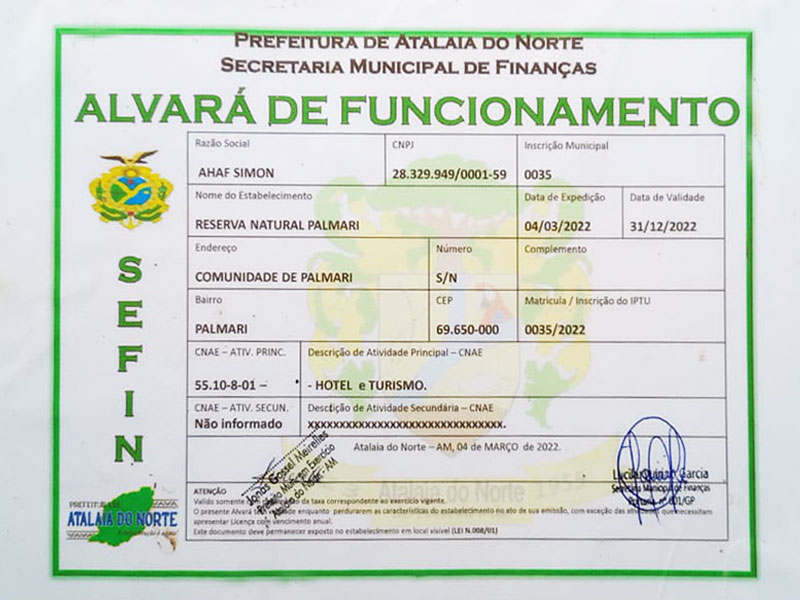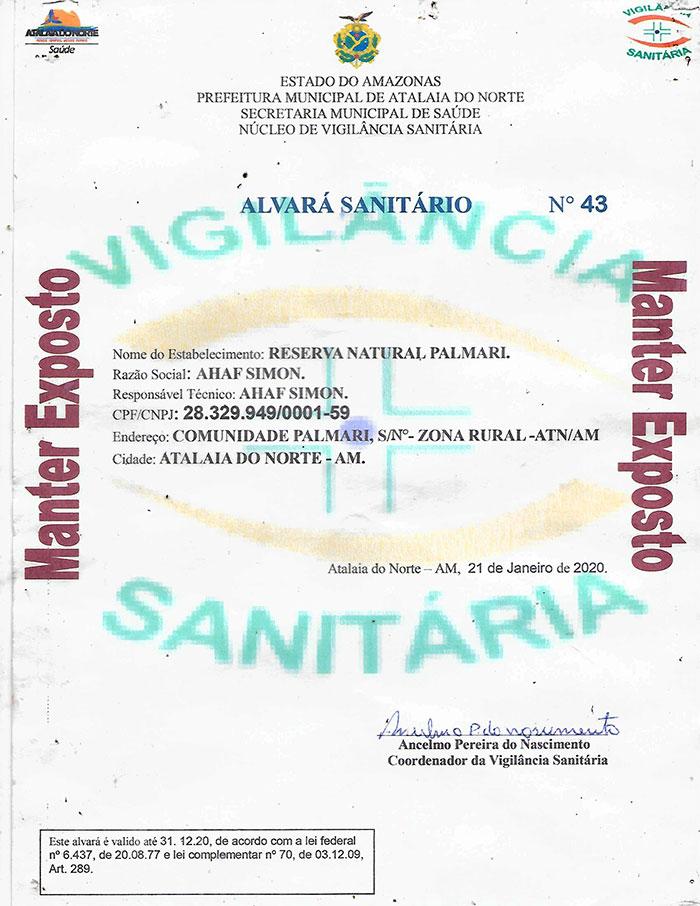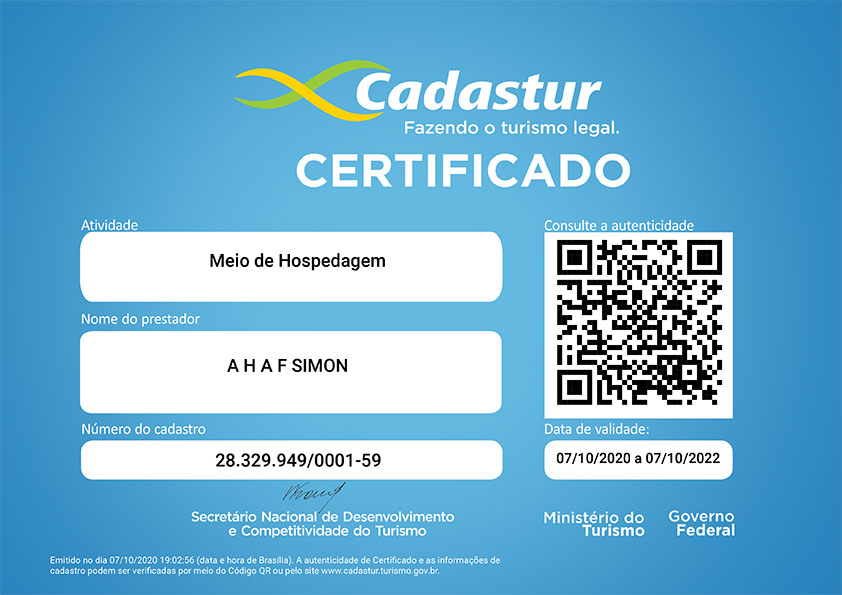 SECURITY & HEALTH
I - GUERILLA / PARAMILITARISM / COMMON DELINQUENCY
The Reserva Natural Palmari is located on brazilian territory, a country that does not have problems with guerilla, paramilitarism or other armed groups outside the law. There are no records or information towards common delinquency affecting the incoming tourists, since turism is highly protected by the authorities of all three neighboring countries and patroling by colombian, peruvian and brazilian police forces is constant. On the Amazon river all three forces are present at all times, on the Javar river the two last mentioned do not only patrol the river, but visit our visitors centre and both the peruvian police station at "Amelia" and the two brazilian police stations in the cities of "Atalaia do Norte" and in "Benjamin Constant" are allways there for help and assistance. In addition to this the north american DEA agency is present with certain regularity, increasing even more the safety in the area.
Concerning the guests arriving by the colombian route via Bogotá D. C. and Leticia, we may state without doubt, that this flight route is safe. Guests which might require an overnight stay at the colombian capital prior to/after taking their connecting flight to/from Leticia, may be picked-up at, and taken to/from the Bogotá D. C. airport by private and secure means of transportation, may be accomodated in hotels and our multi-lingual personell may attend and assist all guests as from arrival to and until departure from Bogotá D.C., all which can be organized by our Grupo Travesías S.A.S. travel agency.
Leticia and its surroundings, as well as the peruvian territory in that area are also free of any guerilla and paramilitarism activity, since thousands of square miles of virgin neo-tropical rain forest avoid easy access.
The region being without any mayor comercial activity does not interest these groups. Also, since the relatively small focus of narcotic business was stopped in the seventies, and the DEA agency, plus local authorities keep harsh controls over the whole area, this has stabilized the area considerably, allowing us to acertain that the virtually only area on colombian and peruvian territory which can be guaranteed as safe in all aspects for tourism is the Amazon basin located in that three-country triangle.

II - HEALTH RELATED ASPECTS

The Reserva Natural Palmari carries a more than fully equiped first aid kit, the personnel is trained in medical assistance regarding the typical affections and illnesses a visitor is exposed whilst being in tropical regions and - eventhough venomous reptiles, poisonous spiders and scorpions are scarce, nocturnal and avoid the open and clean spaces of our visitors centre - various complete sets of antivenom and anti-alergic medication are present at all times. In addition to that the village of Atalaia do Norte, only 20 minutes by boat from our facility, has a fully equiped hospital, it´s team has developed a very good friendship with us and sometimes spends their free time at our facility.
Stinging insects like mosquitos and others also do not frequent open areas and clean spaces like the one´s our visitors centre is built on, but remain in the closed forest up in the canopy. Contrary to the believe of most people, the presence of such insects is low at our visitors centre, but, even so, we have all beds equiped with mosquito-nets of the new "Baking" type, impregnated with "K-Othrine", all rooms and closed areas are protected with window-netting and we prohibit the visit of local people showing symptoms of feever or other illnesses. Obviously, prophylactical measurs against "Malaria" feever are to be decided by every visitor and wearing long-sleeved clothing in the late afternoon hours as a personal preventive measure is recommendable.
The risk of being bitten by piranhas, being attacked by a cayman or a jaguar, as well as becoming a meal to a boa or an anaconda is virtually inexistent and 99% of stories referring to accidents of this kind are just stories and myths created by the local people and none professional guides in order to capture the interest of the inexperienced visitor. During the existence of the Reserva Natural Palmari and in the many years our staff has worked and lived in the area we have not been able to confirm the first such case.
III - INSURANCE COVERAGE
Our Grupo Travesías S.A.S. travel agency has obtained an "all risks" insurance coverage that is designed specifically for out-door travelling to destinations in the field, hence granting appropriate coverage precisely for all needed by the visitors that come to the Reserva Natural Palmari, thus being well insured in case of death, accident or sickness, said coverage initiating at the hour 0 on the arrival day and until the hour 24 of on the departure day and the insurance premium expense already having been included in our rates.

PRUDENCE AND A HEALTHY COMMON SENSE ARE THE BEST ALLIES OF EACH GUEST
PRESS RELEASES
WISH LIST
There are many things that would be very helpful to increase the life-quality of our neighbouring communities; anything immaginable that might satisfy the needs of very poor peasants, fishermen, hunters and gatherers. Maybe you have got some of the following items in your household, which you do not use any more, but would be highly wellcomed by these poor communities:
Basic school books in spanish and/or portuguese
Water paint, crayons, pencils and other school related materials
Clothing, hats and caps
Rubber boots and any other type of shoes
Children toys
Fishing gear
The following list relates to equipment related to the scientific investigations undertaken by the Reserva Natural Palmari and which may lie forgotten in some corner of your attic with no use for you, but which could be highly usefull to us:
Spotting Scope
Desktop computer
Printer
Microscope
Hand-held GPS navigation equipment
Solar power plant
Binoculars
Walkie-talkies
Flashlight (especially head-mounted)
Butterfly & birding mist nets
Outboard engine (both electrical and/or fueled)
Medical kits
Venom aspirators
Climbing gear, ropes and similar
Drones
PROYECT 180°
PROYECT: EDUCATION + DONATION = READYNESS TO COMPROMISE FOR A 180° CHANGE
Basic condition = The Reserva Natural Palmari is an experience which must remain until the end of days; this can only be achieved if you work together with the neighbouring communities towards protecting the forest and wildlife, changing their old production routines for new ones, aiming that the whole environment funktions and lives without loss and not suffering any reduction according to the natural parameters.
In order to reach this goal the Reserva Natural Palmari searched for a way to unite the "Palmari experience" with the interests of the people, organizations and all our visitors in respect to the above mentioned thought, which we achieved by creating the Instituto de Desenvolvimento Socioambiental do Vale do Javari - IDSAVJ (www.idsavj.org), it´s basis task being - in a few words "...the forests, plants and wildlife has to survive until the last day whilst living in harmony with sensible people"; aiming towards this the Reserva Natural Palmari has a seat on the institute´s main board, makes part of it´s consulting committee and remains vigilant as to up-holding this basic concept, the execution of the ideal proyects, transparency as well as correct and optimal administration of their funds.
The proyect: "Education + donation = readyness to compromise for a 180° change" explains itself through the following short words: The youth is EDUCATED to forget and stop applying old, erroneous concepts and myths regarding ways of life, eating and working habits, implementing instead modern and ecological modells, these being taught to new generations which then will receive new principles and work tools through which they will obtain attitudes towards life with "0" impact on the environment; we DONATE the needed equipment and infrastructur requested by the communities in order to improve their life quality (f. e. Used water treatment facilities, septic tanks, "manioc" mills, re-inforced walk-ways, etc.) creating a COMPROMISE in their minds for having received these items; this COMPROMISE is being augmented by the donation of infrastructure in respect of creating wildlife farms for obtaining protein from various meat kinds (f. e. red meat, white meat from poultry or white meat from fish farms) or by designing and granting them economic income systems, such as service rendering procedures and/or guiding processes for specialized tourism like ornithology, trekk, kayak and other special tourism activity targets, these than being offered, handled, administrated, served, lodged, catered and managed by these communities; we deepen this COMPROMISE further by becoming their clients/buyers of each and any surplus of produce for our pantry, catering and dining room as well as for restaurants and kitchens in other neighbouring communities and villages, granting the providing communities with an extra income surplus; once this whole net is working, their quality of life has improved and the settlers are happy, satisfied and successful, initiates the next phase of the 180° CHANGE which is supported by the "existing debt" of the COMPROMISE of the community, which created the "sense of responsibility" in the community to accept new environmentally sustaining production systems, observance of them by the community being expected by us: "you will hand-over your rifle and not hunt anymore, as you receive meat from the wildlife farms" & "you will hand-over your chainsaw and not clear any land from trees, as through the new economic income systems you are making money with which you can buy legal wood" & "you will not fish with synthetic nets, as you received as a donation from the Reserva Natural Palmari rods, reels, line and lures with which you can now obtain the needed fish" & "you will not catch and sell species of decorative immature aquarium fishes as you are now receiving your income from the multilpe communal proyects"; all said will also be supported by the fact that children and young members of the community will be educated according to these new concepts from the start, experiencing them during their design, construction, finalizing and obtaining of results, then adopting, feeling, living, deciding and reasoning according to them through their newly obtained ecological convictions and environmental sustainability; to the contrary and should a community not comply and follow-up with their COMPROMISE, then all advantages and support will be cancelled. But if everything works-out nicely and runs smoothly, then this will convince a community, grant her a better quality of life and you will see - nearly by magic - a shift in their ways of thinking, their ways of procedures and their day-to-day life routines, all this consolidating the overall PROYECT 180° which then results in a long-time reality and becoming very difficult to be corrupted or wound-back.
But, after all these words, is there something real? Is this idea really being pushed forward? Here a few examples:
#1 = Between 2007 and 2016 five schools with their sanitary installations were built in the communities of "Sao Pedro de Norte", "Pirapitinga", "Jaburu", Palmari" and "Asaizal" with the economic support of the multi-national "Arysta LifeScience Corporation".
#2 = From August 2008 and during 3 months the german volontair girl Johanna Knaack worked with the children of the two "Palmari" and "Sao Pedro do Norte" communities, teaching them ecological and environmentally protective measures and principles through different games, planting proyects and team work.
#3 = During the school-class excursions of the "Colegio Nueva Granada", "Colegio Trinidad del Monte" and "CIEDI" between February and March 2009 the children of these schools built a complete water treatment facility for the "Sao Pedro do Norte" community with the economic support of both the "Colegio Nueva Granada" and the school-class-excursion operating agency "Zambo - OBA", this agency making a strong effort and going out of their normal way to convince the schools in order to obtain this support.
#4 = During the month of July 2009 the participating children-campers of the "Yanawará 2009" summer camp - organized by the "Kajuyalí Camp" summercamp organizing agency, built the "Ponte da vida - Yanawará" bridge in the neighbouring community of "Palmari" with the economic support of the "Grupo Kajuyalí" organization.
#5 = During the months of June, July and August 2009 the german volontair Julia Ittrich gave englisch lessons focused on ecology and basic knowledge regarding neo-tropical rain forests, teaching on a beginners level young boys and girls who primarily work with and in the Reserva Natural Palmari focused on guidance, tidyness, catering, boat driving and main assistance towards our visting clients being at our visitors centre.
Generally speaking, for each and every authorized and carried-out proyect, donation, infrastructure or service the Reserva Natural Palmari supplies the overall needed fuel, transport of materials and personnel as well as the logistics regarding their accommodtion and feeding. The whole coordination, quoting of the materials, control of the execution and administration of each proyect or construction is subject to the general management and main board of the Instituto de Desenvolvimento Socioambiental do Vale do Rio Javari and the Reserva Natural Palmari.
Without reading between the lines it will be understood that each person and company can become a part and participate in this venture, further that a lot has still to be done and remains pending, you only have to commit to it, inform early our Grupo Travesías S.A.S. agency, decide the donation you would like to provide and present the desired proyect, after which the Reserva Natural Palmari and the Instituto de Desenvolvimento Socioambiental do Vale do Rio Javari will initiate work regarding the analysis, quotation, revisal and execution of your proyect in order to lift this proyct into reality. From you we only expect that you understand that each detail that helps to improve the natural environment of the neo-tropical rain forests will also improve the environment of your own, home-surrounding environment, this without restrictions as to where this home of your´s is located: this conviction will take you to the point of arranging all needed, this then again will call for a new proyect as building an additional infrastructure, all aforementioned pulls the next donour closer what allows us to repair a portion of this planet through real and tangible results, us becoming an educational system to show and copy as well as an flagship example.
AGENCY & OPERATOR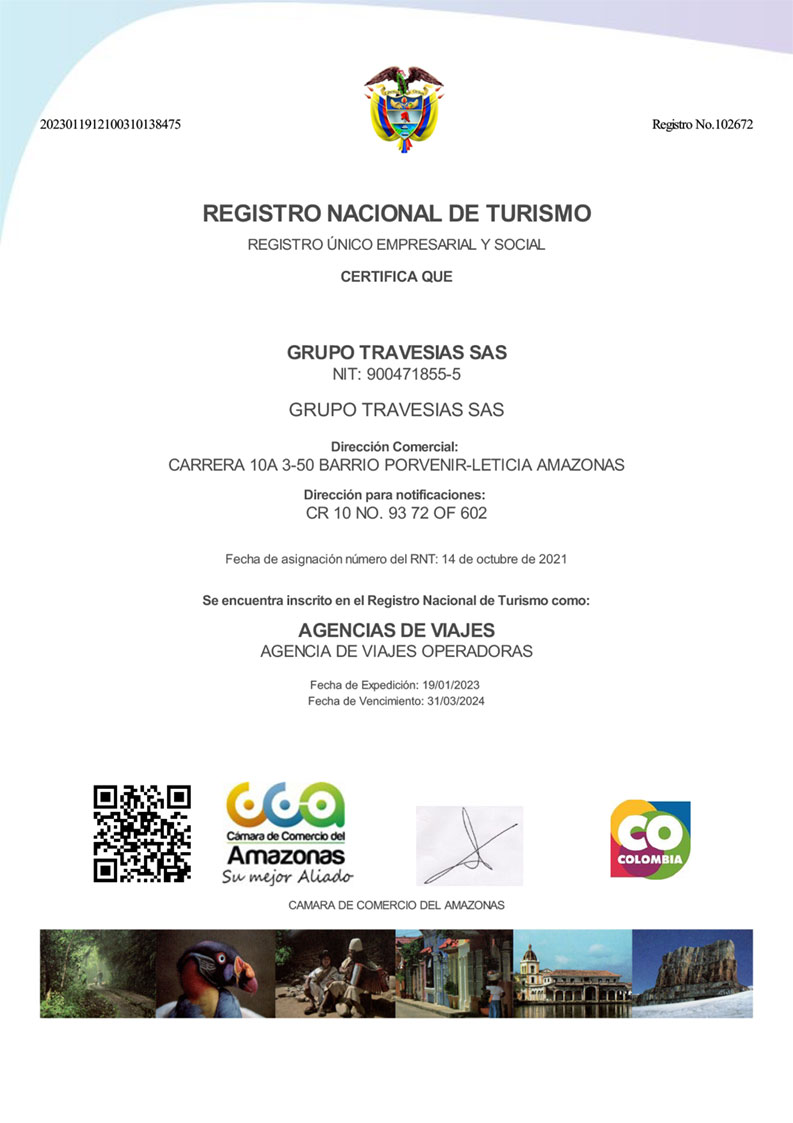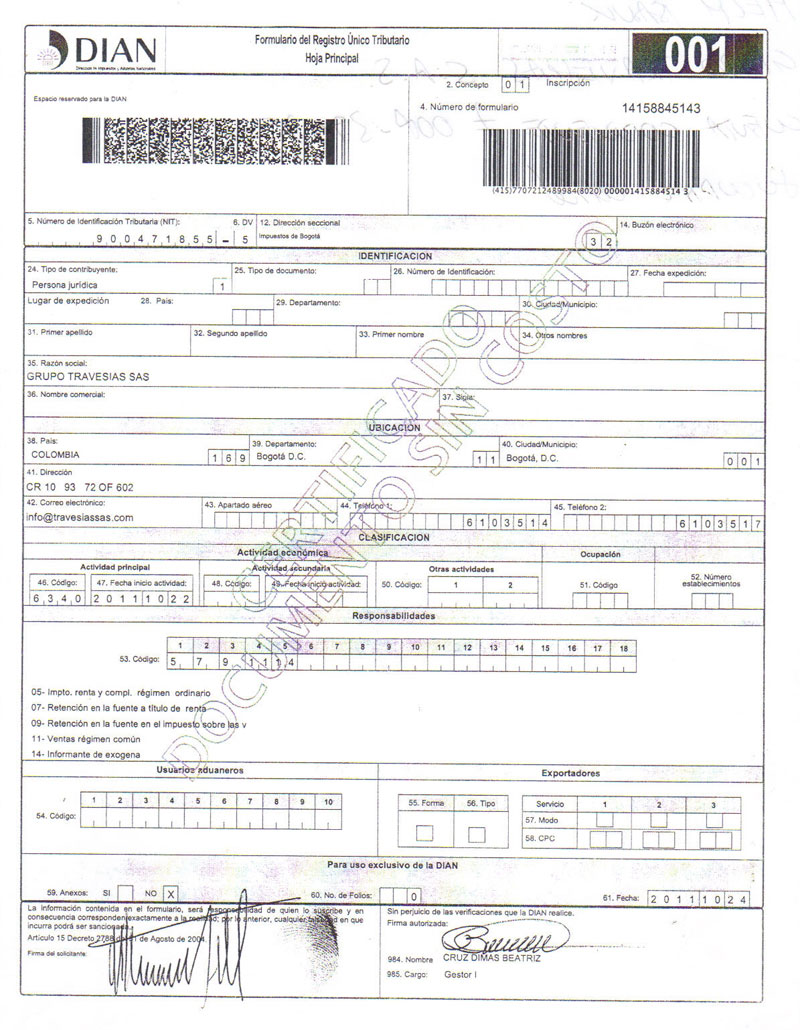 ADVERTISING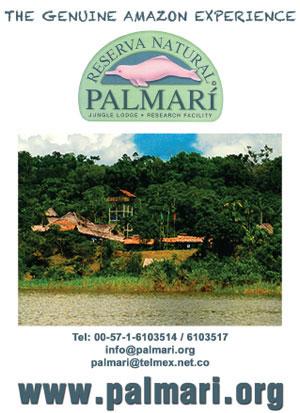 THE CITY PAPER AUGUST 2010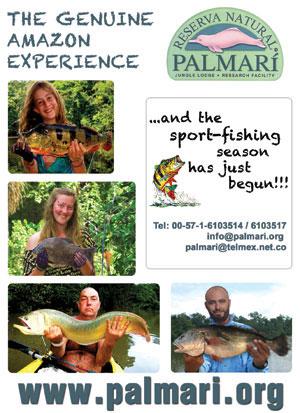 THE CITY PAPER SEPTEMBER 2010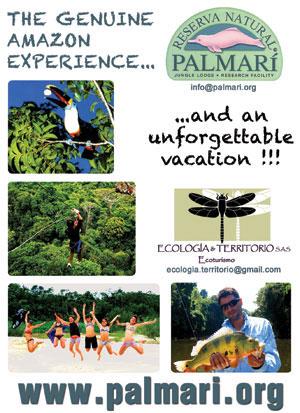 THE CITY PAPER JUNE 2011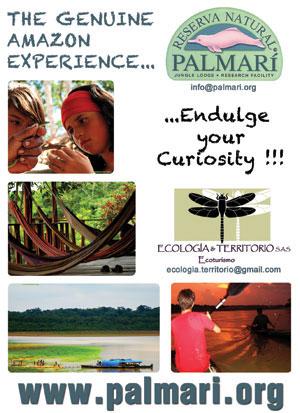 THE CITY PAPER JULY 2011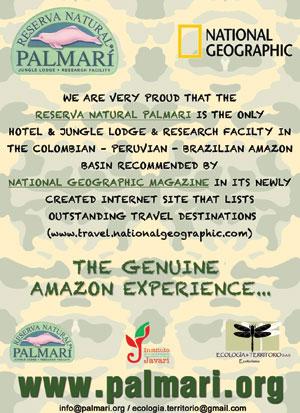 THE CITY PAPER AUGUST 2011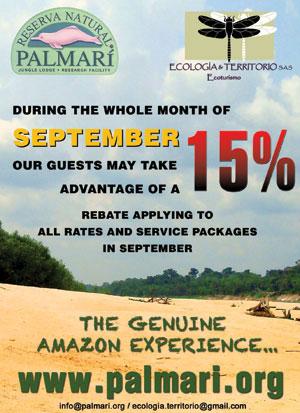 THE CITY PAPER SEPTEMBER 2011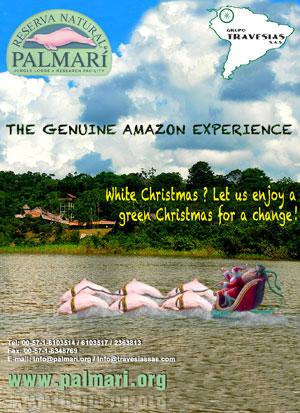 THE CITY PAPER NOVEMBER 2011